Aroma Housewares–Rice Cooker Review
Aroma Housewares–Rice Cooker is a must have in my kitchen from now on.  Cooking is something that I do, but I don't love to do it, but now that I have an Aroma Rice Cooker in my kitchen, I'm starting to "LOVE it." I've used slow cookers in the past and let me tell you that nothing I had in my kitchen holds a candle to the Aroma Rice Cooker.
I received the Aroma Rice Cooker model ARC-150SB and I was impressed from the moment I took it out of the box.  This Rice Cooker from Aroma is available at Wal-Mart and of  course online at Aroma Housewares  I have used this amazing cooker 3 times a week since I've gotten it and we always do Slow Cooker Saturday's now thanks to Aroma housewares.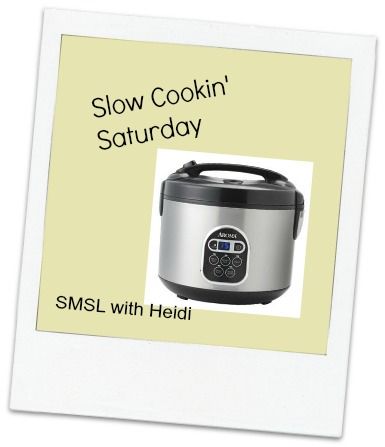 The first time I used the Aroma Housewares Rice Cooker I used it to make our version of fried rice.  1 pound of turkey, 2 cups of rice, salt and pepper programmed it for wheat rice and left it alone. I was surprised that it cooked the rice perfectly, the meat was tender and supper was done in less than an hour.  And the best thing is I started it and walked away the Rice Cooker did all of the work!!
The Aroma Rice Cooker can prepare 4 to 20 cups of cooked rice and is easy to use.   It has digital controls for white rice, brown rice, slow cook, steam and a keep-warm setting.  You can even program it for a delayed start which is fantastic on those busy days away from home.
Each Aroma Rice cooker includes a steam tray, measuring cup and serving spatula. Which are great additions to the Aroma Rice Cooker.  We have put this cooker to the test, we have done Fried Rice, Chili, Vegetable Soup, Pot Roast with vegetables, Brown Beans and each time the meal comes out perfect.  Aroma Housewares will be a must have in our kitchen from now on!!
The products in this post were given to me in exchange for my review/opinion by Aroma Housewares. Even though thees products were provided to me at no cost, I only personally recommend products that I think will be good for myself and readers. Thanks to Aroma Housewares for allowing me to review this great product.